Introduction
As Disney marks its remarkable 100th anniversary, the world is preparing to join in on a spectacular celebration of storytelling, magic, and nostalgia. Disney's influence on our lives has been immeasurable, and to commemorate this milestone, the company is collaborating with Sanderson, a renowned British fabric and wallpaper brand, to create a collection that promises to bring the Disney magic into our homes in a whole new way.
Disney: A Century of Magic
For a century, Disney has been synonymous with enchantment. From the timeless classics like "Snow White and the Seven Dwarfs" to the contemporary hits like "Frozen" and "Moana," Disney has consistently captivated audiences of all ages. Through animation, live-action films, theme parks, and merchandise, Disney has woven a tapestry of magic that transcends generations.
As Disney looks back on 100 years of storytelling excellence, it's only fitting that they celebrate with a collaboration that pays homage to their rich history while embracing the future of design and decor.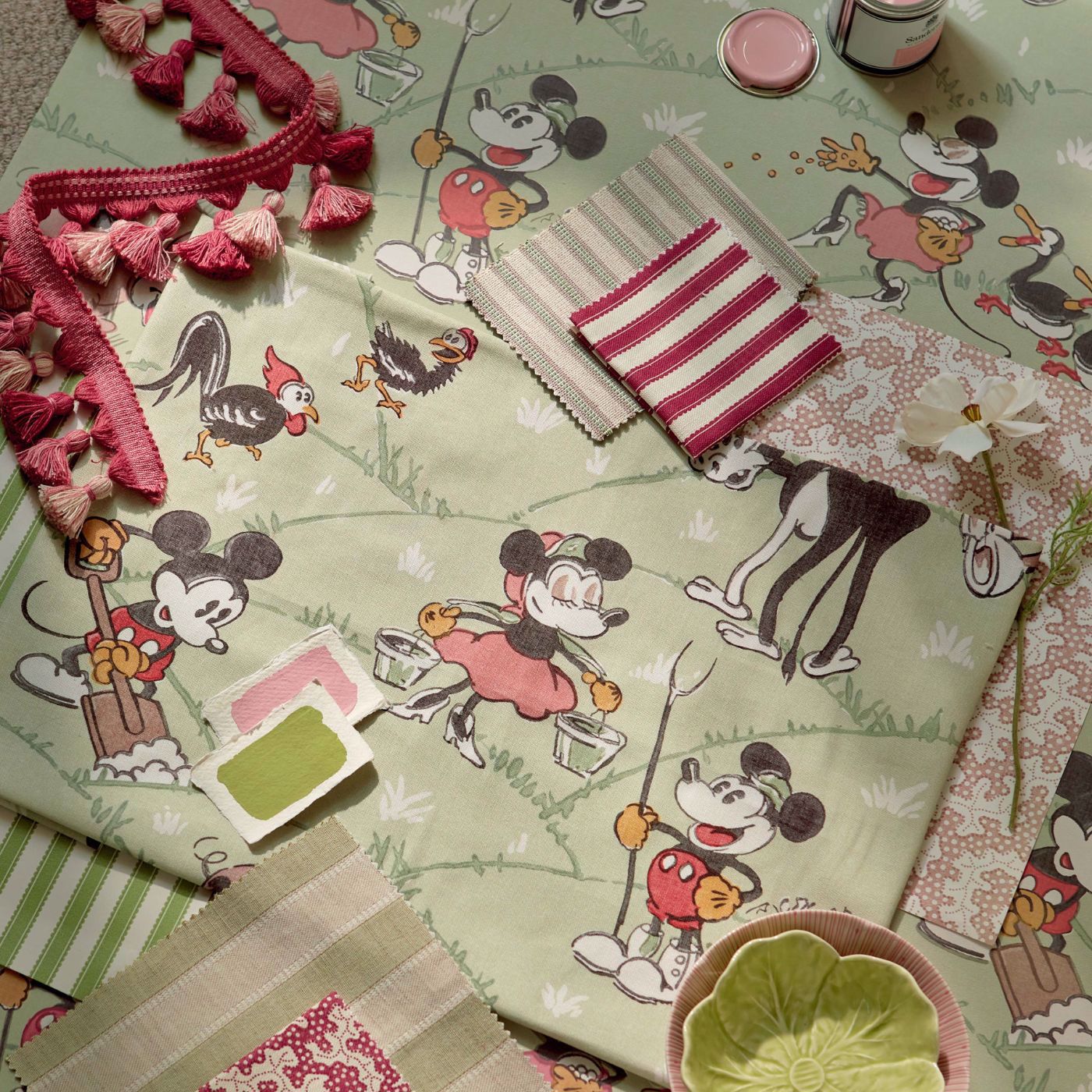 Sanderson: A Legacy of Craftsmanship
Sanderson, founded in 1860, is a brand known for its commitment to quality and craftsmanship. Renowned for its beautifully designed fabrics and wallpapers inspired by nature and traditional British design, Sanderson has a long-standing reputation for creating timeless and elegant home decor.
The Collaboration: Disney x Sanderson
The Disney x Sanderson collaboration is a marriage of two iconic brands, each known for their dedication to artistry and creativity. This collection promises to bring Disney's beloved characters and stories into our homes through the medium of fabric and wallpaper, creating a new way to infuse our living spaces with Disney magic.
From Mickey Mouse to Cinderella, beloved Disney characters will come to life in this collection, reimagined through Sanderson's artistic lens. The designs will reflect the whimsy and nostalgia that Disney evokes while maintaining the sophisticated aesthetic that Sanderson is known for.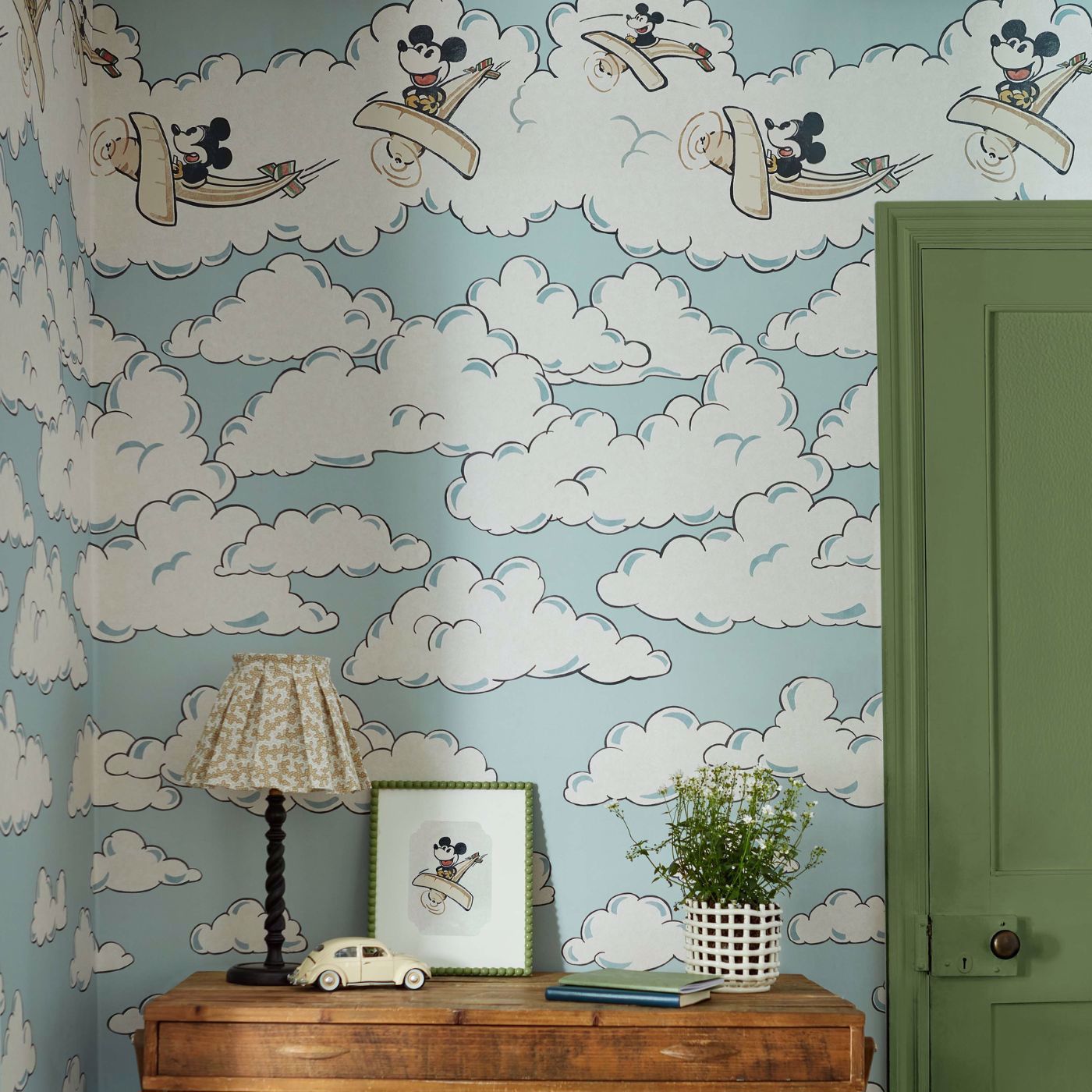 Designs that Capture the Imagination
Expect to see classic Disney motifs, intricate patterns, and colors that evoke the warmth and charm of Disney's stories. Whether you're a lifelong Disney enthusiast or a newcomer to the magic, this collection is designed to be accessible and appealing to everyone, young and old.
Transforming Spaces with Disney Magic
The Disney x Sanderson collection will give homeowners, interior designers, and Disney fans the opportunity to transform their spaces into enchanting havens. Imagine a nursery adorned with Winnie the Pooh wallpaper or a living room graced by Cinderella's delicate patterns. With this collaboration, Disney's magic can be part of everyday life.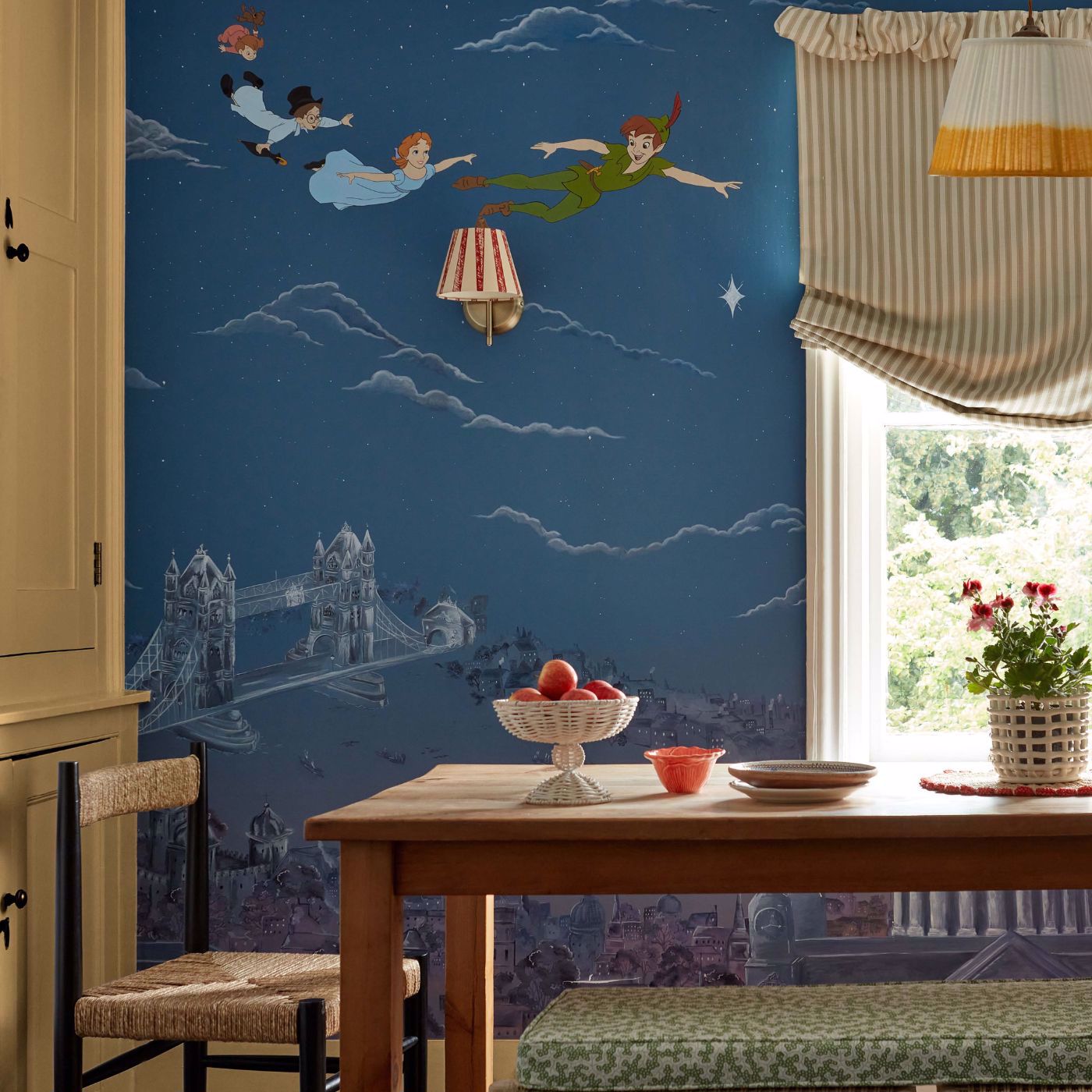 Conclusion
Disney's 100th anniversary is not just a milestone; it's a celebration of the enduring power of storytelling and imagination. Through its collaboration with Sanderson, Disney continues to innovate and inspire, reminding us that the magic of Disney can find a place in every corner of our lives.
As we look forward to the release of the Disney x Sanderson collection, it's clear that Disney's legacy is as vibrant as ever, and its influence will continue to shape the way we experience the world around us, from the silver screen to the walls of our homes. Disney's magic is timeless, and this collaboration ensures that it will continue to be a part of our lives for generations to come.